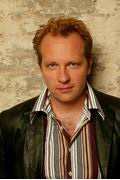 Perrin Manzer Allen:
1995 - Les Miserables cast originale Germania ruolo di Jean Valjean/Javert
1996 - Hamburgische Staatsoper Ballet John Neumeier (Bernstein)
1997 - Jesus Christ Superstar Bodrum Festival, tour in Europa, Africa e Us
1992 /2001 performance in concerto con Julia Migenes - Morocco, Australia e Usa.
1988 / 1995, tenore principale - New York Gilbert e Sullivan Players
Ruoli principali da tenore per Opera Theatre of St. Louis, Boston Opera e Long Beach Opera.
L'Orchestre de la Pays Loire con I direttori d'orchestra: Hubert Soudain, Leonard Bernstein, John Williams.
- 2009 Direttore musicale e Consulente Vocale produzione tedesca e austriaca di "Spring Awakening"
- dal 2004: Direttore musicale e Consulente Vocale della prima produzione originale tedesca di "Mamma Mia!" - Amburgo
Disco di Platino del Live Cast cd
- Dal 2006: Direttore musicale e Consulente Vocale "Mamma mia" Madrid e Mosca stage Entertainment
- Consulente Vocale, casting e produzione per Stage Entertainment: "Wicked" , "Beauty and the Beast", "Elizabeth", "Tanz der Vampire", "Dirty Dancing", "Aida", "The Lion King".
- Membro fondatore di "Anonymous Society" con Andrew Wale.
Scrittore e regista con Mr. Wale di Anonymous Society spettacolo basato sulle canzoni di Jacques Brel coreografie di Sidi Larbi Cherkaoui vincitore del premio best Musical 2000 di Barclay's Theatre Awards.
- Composizioni per David Strassman Show (2000, 2006, 2008 -- Live Stage Show and Television), Glass House Theatre's Production of Take the fire (Paris, London), Deutsche Telekom, Toyota, McKinsey, Metro, Gruener & Jahr, FIFA World Congresses con Allegro Art Agency
Musical Supervisor della Joop van den Ende Academy in Amburgo, Germany, Tanglewood Institute, Boston University, Stella Academy e Bayerischer Theatre Academy August Everding.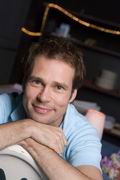 Ralf Schaedler
Interprete nel Nord Europa di "Hair " "Grease " "Dirty Dancing ", "The Buddy Holly Story ". Ralf è oggi la figura più importante nel panorama del musical in Germania, Olanda, Austria.
E' Casting Director di " Mamma Mia " "Dirty Dancing " "Tanz der Vampire " "Wicked " "Lion King " e di tutti gli spettacoli della Stage-Entertainment in Germania.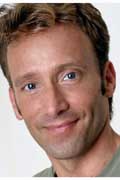 Paul Glaser
"West Side Story " - Tony "La Cage Aux Folles » Nicole « Into The Woods " - Jack - "Little Shop Of Horrors " - Seymore "Cats " - Tugger/Mistoffelees - "Shakespeare Rock "n Roll "- Romeo - "Grease " - Danny "Freak Out " Charles "Buddy Holly Story "
Ritchie - "Musical Garten " Guest star - "Disney Club " guest star - "Harold Juhnke Show " Guest star - "123 " Guest star - "Guten Morgen Berlin " Guest star.

Privat e Vocal Coach in Svezia / 8 anni di esperienza come vocal coach, incluso l'approfondimento del lavoro in studio di registrazione; direttore musicale e vocal coach per "The English Theater "s Production of Shakespeare"; direttore musicale per il cast di "Las Vegas "- Svezia gen-apr 2000; direttore/arrangiatore per il cast di "Sylvia " "English Theatre "Amburgo/ autore direttore compositore.